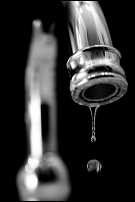 It's a Buyer's Market

Real estate market in the QCA has been and will always be a "Buyer's Market". Majority of our customers have been extremely successful in pricing their property correctly and selling them quickly. Their success has been the main reason behind our success. However, a small minority of them have not been able to price their home correctly and have not been successful as FSBO as a result. The most common problem we have seen is to
convince them about one simple thing. It is not a problem with the exposure, it is their price. Unfortunately many of them leave QCFSBO® website thinking that listing on the MLS with a Realtor will probably do the trick. As we have noted elsewhere on this site, MLS does not bring any additional exposure. If a property does not sell on QCFSBO® in 60 days for a certain asking price, it is almost impossible to sell that property for a higher price, with or without a Realtor. Typically when these sellers leave QCFSBO® to list with a Realtor, many end up lowering the price AND paying a 7% commission on top of that before a sale occurs. Some of them return to QCFSBO® realizing that they cannot afford to lower the price and pay the commission at the same time. When they do return, they usually sell very quickly this time around as they have learned to price their house more realistically.

Opportunity Cost

However, there is a cost involved in all of this when the seller spends 3-6 months with a Realtor before realizing they cannot sell because the price is still too high. It is the "Opportunity Cost" that we do not want FSBO sellers to incur. By losing six months or more, these sellers have lost money by paying for

i) Mortgage interest on the borrowed amount for six months
ii) Property Tax for 6 months
iii) Maintenance Cost, if any, for 6 months
iv) Missing the best time of the year to sell (spending the entire summer with a Realtor for example)

The chart below shows a hypothetical sale of a $200,000 property where the sellers have $60,000 equity on the property and owes a mortgage of $140,000 to their bank. If the property is listed with a Realtor for the standard 7% commission, it must sell for 7.5% more for its owners to walk away with the same amount of equity.







House sells for $200,000 as FSBO - You walk away with all of your equity - $60,000!




House sells for $200,000 with a Realtor - Real Estate Commission comes out of your equity which has now reduced to $46,000!



You must sell the house for 7.5% more at $215,053 to walk away with the same $60,000 equity!


What Can You Do As a Seller Before Hiring a Realtor?

Most Realtors are hard working people trying to do their best for you. Unfortunately for the sellers, we have a buyer's market in the QCA. It is almost impossible to overcome the cost advantage of a FSBO seller in this market.


National Association of Realtors (NAR) may show that Realtors bring higher selling price than FSBO's nationally, it is not what is common in the QCA. As we have said often, if a QCA property does not sell from QCFSBO® in 60 days, it is unlikely to sell for a higher price with or without a Realtor unless the property is updated or additional incentive is included for the buyer.
As a seller, you must do the simple 7% math. If you have listed on QCFSBO®.com for 60 days and have not received a single acceptable offer, what are the chances that you will get an acceptable offer 7.5% higher in the next 3-6 months?
Calculate the equity you have when you are trying to sell as a FSBO. If you want to walk away with the same equity when you sell with a Realtor, you need to price your house as follows:


where
SP= Your Final Selling Price with Realtor
LP= Your Last Price on QCFSBO®.com
C= Commission Percentage Agreed with Your Realtor (7%, 6% etc.)

If you want to start with additional negotiating room then you want to start at a price 3-5% higher than SP shown above. In the example shown above that will mean you need to start at $225,805 with the Realtor.The most critical question you need to ask yourself here is ... if a property did not sell at $200,000 on QCFSBO® in 60 days, how much interest are you going to get if you price the same property over $225,000 with a Realtor or even at $215,000?
Believe it or not, we have seen this happen repeatedly with some of our customers deciding to leave QCFSBO®.com and listing with a Realtor, some 20-25% above their last asking price on QCFSBO® . The whole purpose of this article is to bring out some very basic facts about home selling dynamics in the QCA. To show what works and what does not work and make sure that you do not go down the same unsuccessful path.